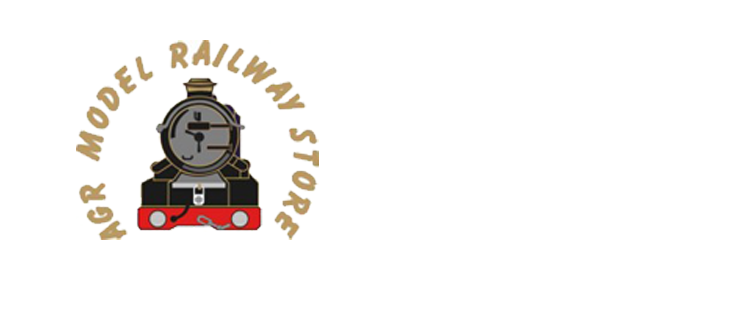 ---
Bachmann 35-414SFX OO Gauge Class 47/4 47435 BR Blue (Sound Fitted Deluxe)
Main Description
Bachmann 35-414SFX OO Gauge Class 47/4 47435 BR Blue (Sound Fitted Deluxe)

As part of ourSpring 2022 British Railway Announcementswe are delighted to present the stunning new Bachmann BranchlineClass 47/4 as No. 47435 in BR Blue livery.
Following the release of the first of the all-new Bachmann Branchline Class 47s in late-2021 we welcome this ETH-fitted Class 47/4 to the range in BR s corporate Blue livery. With high fidelity mouldings numerous separately fitted parts and countless tooling variations to capture the minutiae of the real locomotives throughout their lives – ensuring each model is faithful to its prototype our new 47 is brought to life with an exquisite livery application using true-to-prototype colours fonts and logos. Along with an unprecedented array of lighting features our new Dual Fitted speaker system is fitted to all models bringing to life ourSOUND FITTEDmodels. For the ultimate experience choose ourSOUND FITTED DELUXEmodels with their ground-breaking motorised radiator fans and authentic tinted windscreen glazing!
Bachmann Branchline OO Scale
Era 7
Pristine BR Blue livery
Running No. 47435
SOUND FITTED– Fitted with a ESU Loksound V5DDC Sound Decoder See below for the function list
Motorised Radiator Fans
Tinted Windscreen Glazing
Length 255mm
DETAIL VARIATIONS SPECIFIC TO THIS MODEL
Glazed Headcode Panels displaying ≤Dominos
Twin Bufferbeam Brackets denoting a Crewe-built Machine
Cab-Front-mounted ETH Equipment
Single Arm Windscreen Wipers
Round Buffers
Full Cab Roof Vents
Serck Radiator Grilles
Ribbed Exhaust Panels
Spanner Mk3 Boiler
1 250 Gallon Water Tanks with Water Chutes
Plated Bogie-mounted Cab Steps
Stones Speedo Drive
MECHANISM:
Five pole twin shaft motor with two flywheels providing drive to both bogies
All axle drive
Electrical pickup from all wheels
Separate metal bearings fitted to each axle
Diecast metal chassis block and bogie towers
Diecast metal gearboxes with gearing arranged for prototypical running speeds and haulage capabilities
5mm (OO gauge) wheels to NEM310 & NEM311 standards with authentic profile and detailing
Detachable coupling pockets to NEM362 standards fitted to each bogie
Designed to operate on curves of second radius (438mm) or greater
DETAILING:
Bogies constructed from multiple components featuring full relief detail
Rotating radiator fans driven by an independent motor and gearbox operated via a DCC function or randomised when operated as part of the sound project on DCC and Analogue control (SOUND FITTED DELUXEmodels only)
Tinted windscreen glazing (SOUND FITTED DELUXEmodels only)
Separately applied metal detail parts including grab handles windscreen wipers and etched fan grilles
Sprung metal buffers
Each model supplied with a full set of decorated model-specific bufferbeam pipework and accessory parts
LIGHTING:
Directional lighting switchable on/off at either end on DCC or Analogue control
Cab lighting* assigned to two DCC functions for separate switching of each
Separately switched Engine Room lighting* (*when used on DCC)
Authentic light colours and temperatures selected for each model based on era and application
DCC:
Plux22 DCC decoder interface
SOUND:
Two quality speakers employed for optimum sound reproduction fitted to every model as standard
ESU Loksound V5DCC Sound Decoder fitted toSOUND FITTEDandSOUND FITTED DELUXEversions
Sound files produced specifically for the Bachmann Branchline Class 47 using recordings from real locomotives
SOUND FITTEDandSOUND FITTED DELUXEmodels operate on DCC and Analogue control as supplied. On Analogue an authentic engine start up sequence including the momentary dimming of all lights during engine start up and running sounds are produced when power is applied
LIVERY APPLICATION:
Authentic liveries applied to all models
Multiple paint applications employed on each model using BR specification colours
Logos numerals and text added as appropriate using multi-stage tampo printing using authentic typefaces logos and colours
SOUNDS
F0 – Directional Lights – On/Off (plus Light Switch Sound)
F1 – On – Warm Engine Start / On Off – Failed Engine Start / On Off On – Cold Engine Start
F2 – Brake
F3* – Horn (Playable)
F4* – Two-Tone Horn
F5 – Heavy Load
F6 – Coasting (Manual notch Down if F22 On)
F7 – Maximum Revs (Manual notch Up if F22 On)
F8** – On – Coupling Up / Off – Uncoupling
F9 – Flange Squeal (Speed Related)
F10*** – Fan Operation and Noise
F11 – Engine Room Lights On/Off (plus Light Switch Sound)
F12 – On – Guard s Whistle / Off – Driver s Response Horn
F13 – Cab Lights On/Off No. 1 (plus Light Switch Sound)
F14 – Cab Lights On/Off No. 2 (plus Light Switch Sound)
F15 – Auto Uncouple Cycle
F16 – AWS Horn
F17 – AWS Bell
F18 – On – Sound Fades Out / Off – Sound Fades In
F19 – Mute (Latch) / Volume Cycles 6 Levels (Trigger)
F20 – No. 1 End (Fan) Directional Lights Off
F21 – No. 2 End (non-Fan) Directional Lights Off
F22 – Manual Notching Logic On/Off (control with F6 & F7)
F23 – Spirax Valve
F24 – Station Announcement
F25 – On – Driver s Door Open / Off – Driver Door Shut
F26 – Air Dump
*Alternative Horn sounds and behaviour can be selected via CV changes
** Alternative coupling sounds can be selected via CV changes
*** Fan operation and sounds are randomised with F1 On. F10 allows you to override this and activate on demand
Analogue Users:Please note that normal load running sounds and any other automatic or randomised sounds will also operate along with randomised fan operation and sounds when this model is used on analogue control (DC) straight from the box!
Analogue Users:Please note that normal load running sounds and any other automatic or randomised sounds will also operate when this model is used on analogue control (DC) straight from the box!
CLASS 47 HISTORY
Towards the end of the 1950s British Railways began planning a new fleet of diesel locomotives and after investigating several prototypes BR decided to place an order with Brush Engineering for 20 locomotives during February 1961. The resulting design became the iconic Brush Type 4 Diesel locomotive a practical versatile design with a very distinctive cab. Powered with a Sulzer engine and initially rated at 2 750hp the locomotive could achieve a top speed of 75mph with a tractive effort of 55 000lb. Building commenced in January 1962 and the first locomotive No. D1500 appeared in late September of the same year with test runs on the London Midland Region and Western Region. The design was a success and BR went on to order a total of 512 with continuous production through to early 1967 forming the largest single class of main-line diesel locomotives in the UK.
During this time and subsequent years several variations appeared with an increase in speed and tractive effort to 95mph and 62 000lb respectively. Originally fitted with four character train reporting head-codes these changed to marker lights with the addition of high intensity lights and roof aerials in the late 1980s. Other variations involved the fitting of different types of steam heating boiler for early BR coaching stock later replaced with electric train heating for use with modern rolling stock. The numbering system started with four figures but changed to five with the introduction of the TOPS coding system which saw the locomotives classified as Class 47 Diesels with variations such as 47/0 47/2 47/3 47/4 and 47/7. By the end of the 1990s half of the Class 47 fleet had been withdrawn or scrapped 33 have been converted into Class 57 locomotives and several have been preserved including the original No. D1500 now numbered 47401.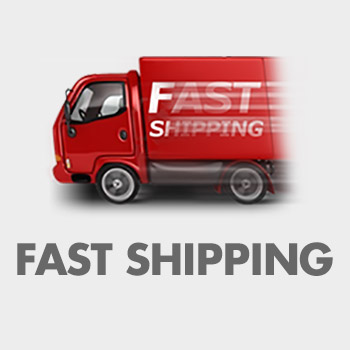 Additional Information
We are dedicated to ensuring the highest possible quality service to our customers.
Click to expand the tabs below to read more about our policies.